RheoSense, Inc. (San Ramon, CA) — is pleased to announce a publication of a detailed web page on
protein stability
. The following page contains application notes on various protein stability topics and the usage of RheoSense viscometers to measure drug stability.


Protein stability is an important factor in R&D. Researchers focus on stabilizing proteins so that there will be no serious side effects. Temperature is a critical aspect in protein formulation since an increase in temperature can cause protein to lose its tertiary and secondary structures. As it continues, proteins begin to aggregate and can cause small changes to viscosity.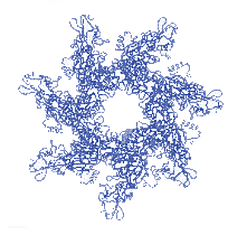 In order to provide the researchers best solution to measure viscosity, RheoSense created
m
-VROC
™ viscometer detect these small changes using only a small sample. This makes
m
-VROC
™ a useful tool to investigate drug stability without needing to dilute the sample. Some of the features of our instrument includes measurement of small sample volumes as low as 20µl, partial sample recovery, Temperature range from 4-100°C and it also improves particle size measurements. With this enhanced viscometer, it will be more accurate and reliable to measure viscosity.


For suggestions on in-depth application details or for any inquiries,