Measuring plasma viscosity has become increasingly significant. Viscosity of blood can be correlated with diseases like Waldenström macroglobulinemia and multiple myeloma.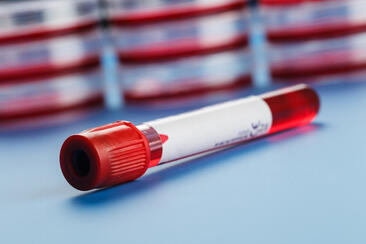 One of RheoSense's clients, a major biotech corporation, uses microVISC™ to accurately measure blood viscosity. Blood is highly non-Newtonian and shows shear thinning. Because of these traits, it is important to fix the shear rate for consistent measurement and proper cleaning of the chip.
The end user has let us know that VROC® chips can be thoroughly cleaned with Clorox after measurements to sanitize the chip and maintain high reproducibility with small samples. We advise caution when using Clorox and we ask that you contact us directly should you have any questions on alternative methods of cleaning.