Happy Friday!
Hope everyone had a great 4th and the chance to enjoy watching fireworks this past Wednesday.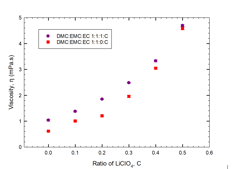 We have a surprise from your favorite life science network, Cambridge Healthtech Institute (CHI). We are collaborating with the CHI to discuss viscosity while explaining the advantages of using microfluidic/MEMS when measuring samples. This webinar will aim to discuss shear rate and temperature sweeps, viscosity versus concentration, intrinsic viscosity analysis, hydrodynamic size estimation, and injectability analysis.
Our very own in-house Rheologist Dr. Stacey Elliott, Ph.D. & support engineer, R&D will be speaking on behalf of CHI to present viscosity applications and other insights present during the formulation process.
This webinar will be on Tuesday July 10, 2018 from 1 pm to 2pm EDT.
Don't miss this opportunity especially if you are in the:
Pharmaceutical Industry
Biotech/Biopharma Industry
Health Industry
Food Industry
Oil/Petroleum Industry
Ink Industry
Electronics & Batteries Industry
To tune in, RSVP here and reserve your spot!