As mentioned last week, we are excited to announce the release of Clariti: The official VROC® Initium software for data organization and analysis. Clariti is also the first software in the market to fully analyze sample injectability as well as suggesting recommendations based upon sample data. You really gotta see for yourself; the finalized product that our software developers have been working tirelessly to ensure user versatility and smooth interface for optimal accessibility and advanced functionality.
To learn more about Clariti, contact your RheoSense representative today or by clicking here.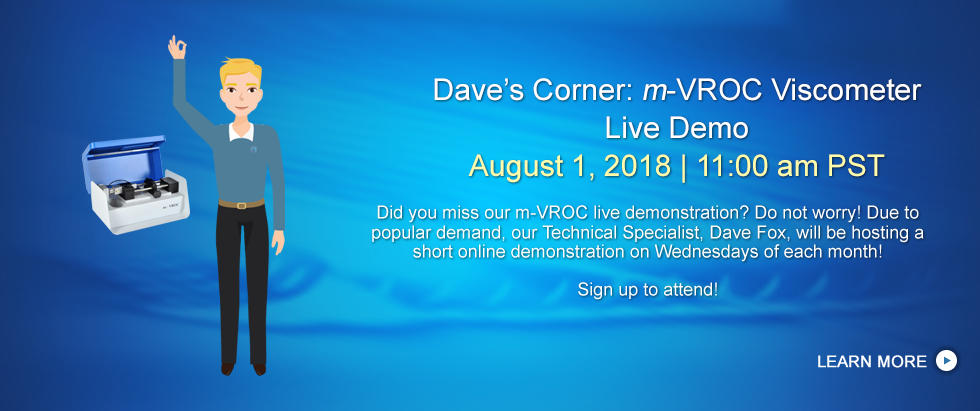 On a side note, we are back on track with Dave's Corner, airing next week for July 11th. If you haven't attended his webinar already, next week is your chance to see firsthand a live demonstration of the m-VROC instrument.
To RSVP, click here.