The higher concentrations required to reduce dose frequency in modern therapeutics often lead to high
viscosity formulations.
High viscosity will result on high injection forces and longer injection times that will determine the
injectability
of these new pharmaceutical products.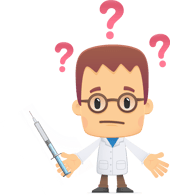 Understanding the importance of viscosity and its dependence on shear rate is crucial for the proper estimation of the injection force that is necessary in the development of both manual and auto-injectors.
Attend our webinar on June 24, 2015 at 11:00 am PST to learn more about how to characterize injection force through accurate measurements of viscosity!
RheoSense's webinar will address how the rheological behavior of both Newtonian and non-Newtonian therapeutics can help determine injectability in the initial stages of product development.