Over the last couple of weeks, Dr. Elliott released a series of application notes on formic acid/Nylon 66 from various angles. This week, she released the third part of her 4-for-4 series discussing various viscosity concepts within the industrial application for viscosity solutions and analysis. If you've missed any of the last two, don't worry! We have linked the previous two app. notes in this blog post.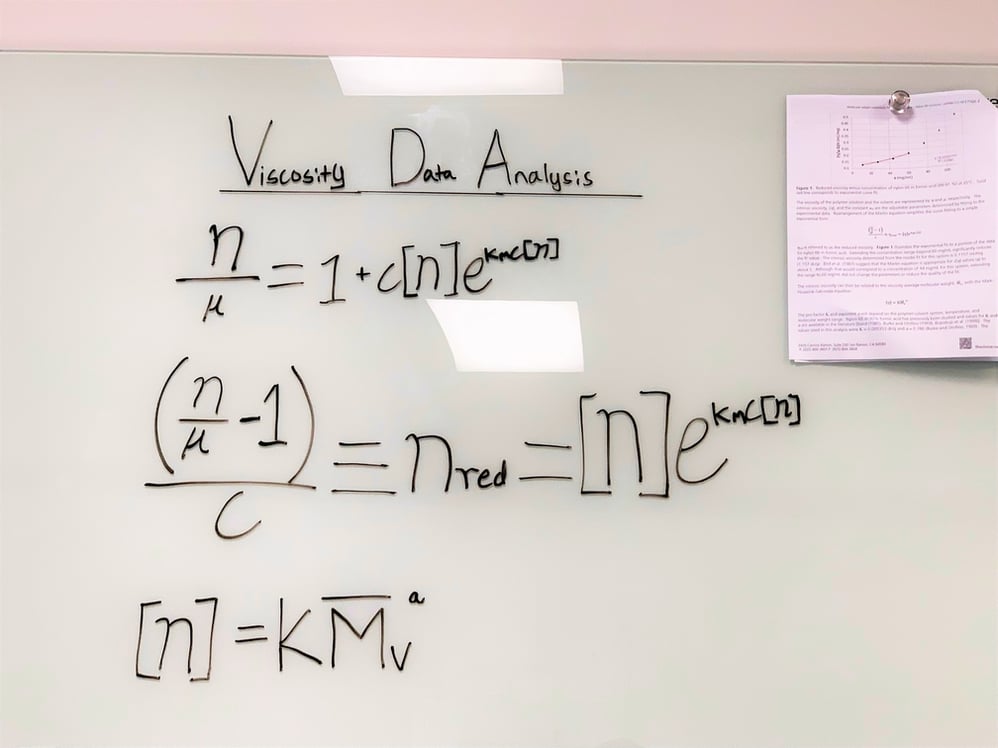 This week, we are happy to announce the release of our third application note exploring: Molecular Weight Estimation Viscosity Data. This application note presents an analysis of concentration dependent viscosity data for solutions of nylon 66 in formic acid previously measured with the fully automatic VROC® Initium. The intrinsic viscosity is first extracted from the viscosity data in the semi-dilute concentration regime with the Martin equation. Coefficients found in the literature are then used to estimate the molecular weight of the polymer from the intrinsic viscosity with the Mark-Houwink-Sakurada equation.
If you've missed the previous ones & would like to catch up, We've provided the links below:
The next & last application note should drop sometime before this year so keep your eyes open! You — our blog subscribers, will be the first to hear regarding any application note updates.