SAN RAMON, CA, January 31, 2014 – RheoSense, Inc. is pleased to announce the release of its m-VROC™ Control 3.1 software. The new package will be available for purchase or upgrade immediately to RheoSense customers around the world. This latest software version is an update from its former edition (3.0 allowing even more customers to experience outstanding measurement performance with their m-VROC™ viscometers.
The latest software provides ability to convert shear rates higher than 30000 1/s has been modified to provide a smooth measurement experience. End users who run European language packs will notice an improvement when conducting high shear rate measurements.
In addition to the language support, m-VROC™ Control 3.1 also supports Microsoft (MS) Office and conducts proper excel file extension. Control 3.1 is capable of file saving on all computers that run Microsoft Office 2013 as well as computers running previous versions of MS Office. Control 3.1 also provides proper excel file extension support through the output Excel file feature making it fully compatible with the latest version of Excel.
RheoSense is a global high-tech company based in Silicon Valley. Our innovative m-VROC™ & microVISC™ instruments feature patented Viscometer/Rheometer-on-a-Chip (VROC®) technology. Utilizing state-of-the-art MEMS and microfluidics breakthroughs that redefine the viscometry industry, our instruments offer the smallest sample volume per measurement coupled with exceptional ease-of-use and accuracy. We are the leader in biotechnology, pharmaceutical, and the emerging protein therapeutics industries. RheoSense instruments have been rigorously tested, approved, and adopted worldwide by Fortune Global 500 companies and leading research universities.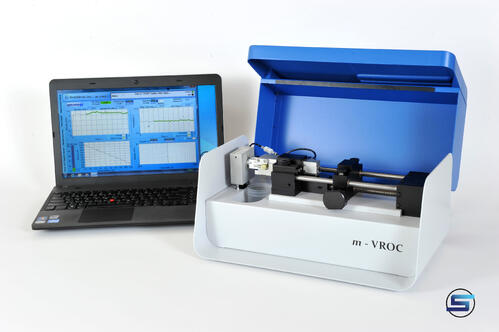 Press Contact:

Grace Baek
RheoSense, Inc.
GraceB@RheoSense
View PR PDF
m-VROC™ Control 3.1, m-VROC™, microVISC™, VROC® are trademarks of RheoSense, Inc. Other company and product references, including MS Office, are trademarks of their respective owners.