On November 7th 2018, affiliates of the Department of Medical Device Management & Research, of Samsung Advanced Institute for Health Sciences & Technology, Hyun-Ju Park, Ayoung Woo, Jae Min Cha, Kyu-Sung Lee, & Min-Young Lee, published a scientific report regarding the procedures and protocols for the pre-treatment for sputum specimens, mainly used for the diagnosis of pneumonia. Due to the contagious nature of pneumonia, current procedures and protocols for the pre-treatment of sputum specimens, are complex, labor intensive, and must be conducted in biosafety containment facilities. In this study, they explored pre-treatment procedures (liquefaction, homogenization, dissolution, and inactivation) in an enclosed space.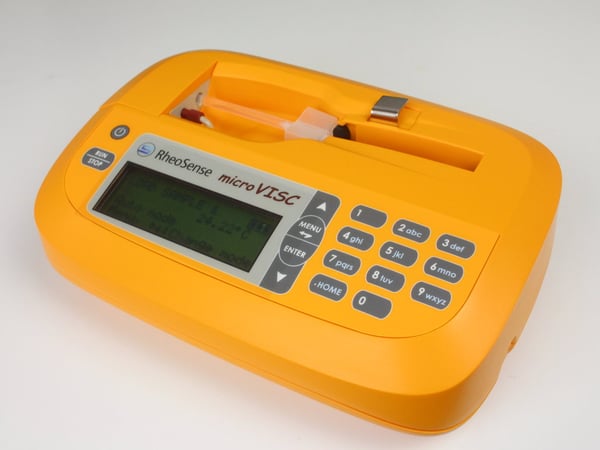 Park et al. (2018) emphasizes the capabilities of eliminating the risk of transmission and improving the effectiveness of sputum dissolution and pathogen detection. Their developed device is expected to allow for the pre-treatment of infectious sputum specimens outside of a biosafety containment laboratory. Park and his colleagues utilized the microVISC™ and incorporated RheoSense's patented VROC technology, which integrates a combination of MEMS and microfluidics when measuring and characterizing the viscosity of the liquefied sputum in their study. Using only 100 microliters and getting quick measurements, viscosity measurements were successfully measured and exported via excel and PDF via RheoSense's microVISC software. To access the full article, click here.
We are tremendously excited to see our partners succeed continuously in technological advancements and are grateful for the opportunity to take part in creating innovations that can one day benefit the world. We hope to continue seeing scientific achievements and actively seek opportunities to aid and expedite your research.
For questions, opportunities in partnership, or any other inquiries, please do not hesitate to reach out to us. You may reach us at info@rheosense.com or by giving us a call at (925) 866-3801.