Happy New Year!!! RheoSense wishes everyone a great 2018!
As we start the year off strong, it is our job here at RheoSense to offer our services and products as notable gifts for your viscosity measuring needs and ensure complete customer satisfaction. Our current clients and prospects have noted that our VROC® technology and software had proven its precision over a vast range of shear rates with real-time measurements that you can see within a concise interval time and time again.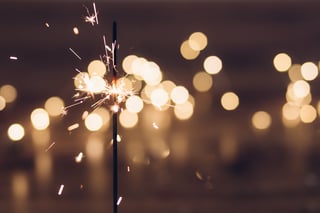 If you are familiar with our technology, I am ecstatic to present to you our latest product the VROC® Initium, which can measure samples on a 40 vial rack or 96 well plate at very extensive ranges of shear rates, along with retreival.

There are many reasons why you should consider VROC Initium® for your workflow in 2018 as the automation and convenience will help increase productivity and help you meet deadlines. In a recent application note, our very own Dr. Stacey Elliott compiled a study on comparing high shear rates of eye drops with m-VROC® and VROC® initium with B05 and E02 chips to illustrate the same basic level of accuracy and consistency of both the products and even more with VROC® initium. VROC® initium allows for automatic collection of data that preserves your samples and most importantly, your time. For current m-VROC® users, contact us for upgrading!