Sample preparation and using the right viscometer or equipment in general is extremely crucial to your results and getting accurate data is crucial to your scientific conclusions and discoveries. Now let's say you're already working with a accurate and reliable method for this purpose, let's keep this constant. Measuring your samples that are not properly prepared can affect your data. Many times when I work with my customers, we are able to distinguish various processes in sample preparation that appear to be quite minor but become a key player in how the results come out.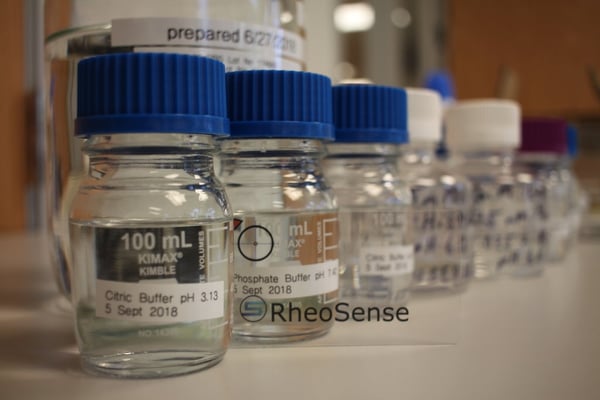 A clear example would be measuring your samples BEFORE complete solvation of polymer chains. If such cases occur, artifacts in the viscosity data can lead to misinterpretation due to the results that come out. Now you may say, wow that scientist or the process for sample preparation just needs to improve. However, did you know that just formic acid dissolved with nylon 66 has a huge variation in sample preparation on all types of papers, internal processes, and ultimately research? Some people prepare the samples in 2 hours while others (including the ASTM method) require preparation for up to 2 weeks. We have seen that with even just the amount of time allocated for the solvation process, the sample solvation affects the measurements. We like to think that the scientists and the processes created were all created with care, accuracy, and ultimately good intentions. Hence, it is important to be aware of such instances and to apply to your work.
In our technical webinar, learn just how great the variant on sample solvation has to your measurements and also other tips and tricks to keep in mind to ensure that you are preparing your samples properly.
Read more about the technical webinar and sign up here:
http://www.rheosense.com/webinar-polymer-solutions
If you have any questions,