SAN RAMON, CA, February 28, 2014 – RheoSense, Inc. is pleased to announce the official partnership with Malvern Instruments. Through the collaboration, m-VROCi will be now available to industrial markets.
Headquartered in the United Kingdom, Malvern Instruments is one of the largest manufacturer and supplier of a wide variety of laboratory analytical instruments. Malvern will promote, market, sell, and support the fast accurate viscometer, m-VROCi, for an extensive range of industrial applications including, batteries, coatings, drink formulations, inkjet inks, lubricants and many more, providing the essential solution for the need to measure detailed viscosity measurements.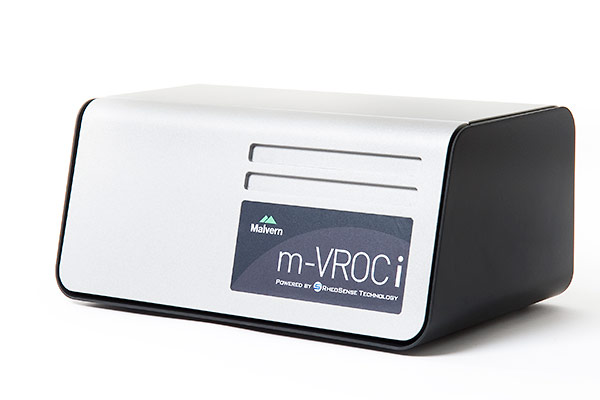 "We are delighted to be working with RheoSense to bring the benefits of the m-VROCi to industrial customers across the globe" says Steve Carrington, Product Manager for Malvern Instruments.
"Working with Malvern Instruments, a company known for its rheological application expertise and global support network will help us to extend application of the VROC technology," says Dr. Seong-Gi Baek, President & CEO. "The unique features of the m-VROCi efficiently meet an established need in many industries for high shear viscometers. With Malvern's support, industrial customers will now be able access the rheological data required to advance product and process performance in a highly effective way."
m-VROCi is powered by the core Viscometer-Rheometer-on-a-Chip (VROC®) technology, a hybrid of MEMS and microfluidic technologies, which enables the wide dynamic range of viscosity and shear rate capabilities. Requiring very short set-up time, small sample, and with no air interface, the end user will be able to collect fast and accurate viscosity readings through a smooth measurement experience.
For more information on Malvern Instruments & m-VROCi, please visit the Malvern Instruments Product page.