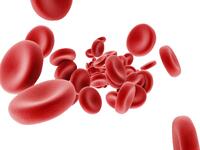 Researchers from UC San Diego have come up with a radically different solution for severe blood loss treatment. In their study, fluids with much higher salt content than conventional saline are combined with viscosity enhancers with the purpose of thickening blood.
Increasing blood viscosity would seem the wrong approach to restore flow through tissues. However, results based on animal trials suggest that enhancing blood viscosity significantly increases functional capillary density, a key parameter in healthy blood flow through tissues and organs. This resulted in an increase in resuscitation rates after severe blood loss was induced.
This seemingly contradictory effect is explained by an increase in size of small blood vessels (dilation) caused by the higher shear stresses exerted by the blood with higher viscosity after treatment.
To learn more about this topic you can read the full article in Biology News Net.
You might also want to check out our related application notes:
You can also download our introduction to blood viscosity webinar.