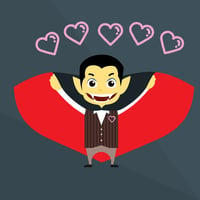 Even in California, winter can be a bit of a traumatic season. With the sun going down at 5 P.M. we got a bit of a vampire complex and decided to make February our month dedicated to the viscosity of blood and its derivatives. To go with our mood, we also published an application note on the viscosity of plasma and serum. However, this seemed a bit like decaf coffee to us. If you know the RheoSense crew, we love our coffee! Hence, we wanted to look at the real thing!
Check out our latest application note covering the viscosity of blood and the protocols required to test it!
Join our blood, plasma and serum viscosity webinar. We would cover some basics on the viscosity of blood, its uses in clinical diagnosis and research as well as a good number of results we have collected with m-VROC and microVISC viscometers.
If you want to learn more, please: