The requested recording and presentation slides are ready to access from our webinar hosted by guest speaker, Dr. Gregory Sloop last week!
Just as a refresher, the webinar topic was on blood viscosity. The viscosity of blood influences at least three variables: its propensity to clot, perfuse tissue, and vascular resistance. An abnormally high blood viscosity can be an indicator of underlying health issues and a predictor of adverse events such as the following:
increased likelihood of thrombosis and risk of stroke -

COVID-19, Cardiovascular Disease

decreased ability to perfuse muscle tissue, reducing gas exchange and glucose uptake-

diabetes,

athletic performance
About the Speaker: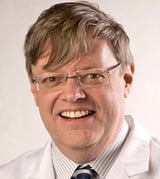 Dr. Gregory Sloop is Associate Professor of Pathology at Idaho College of Osteopathic Medicine and author/editor of Blood Viscosity; Its Role in Cardiovascular Pathophysiology and Hematology (Nova Biomedical, 2017) and 53 peer-reviewed publications on PubMed. He is former Chairman of Pathology and Laboratory Director at Benefits Hospitals, Great Falls, Montana, and Associate Professor of Pathology at Louisiana State University School of Medicine in New Orleans. He enjoys living with six cats, two of whom are blind, is a mad scientist in the kitchen, and understands the importance of blood viscosity.
If interested, check out also Dr. Sloop's book: "Blood Viscosity: It's Role in Cardiovascular Pathophysiology and Hematology" which you can purchase here: https://www.amazon.com/Blood-Viscosity-Cardiovascular-Pathophysiology-Hematology/dp/1536109630