Hello! We are pleased to announce that we are releasing a major software update for the VROC® Initium, software version 1.4.1. This software update includes a new user interface (UI) and the ability to export databases.
The new UI is more responsive, streamlined, and smooth. You may notice that the layout of the menus has shifted a little bit. Some of our users were reporting that it was occasionally difficult to find certain features of the software when first using it. We took this feedback to heart and redesigned the menus, making it much easier to navigate and find what you are looking for.
Below: old version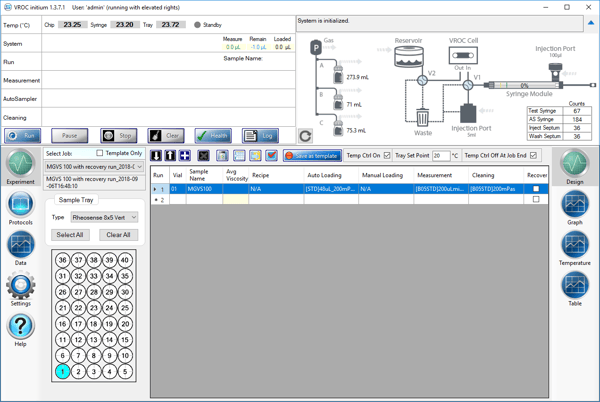 Vs Below: New Update (Ver. 1.4.1)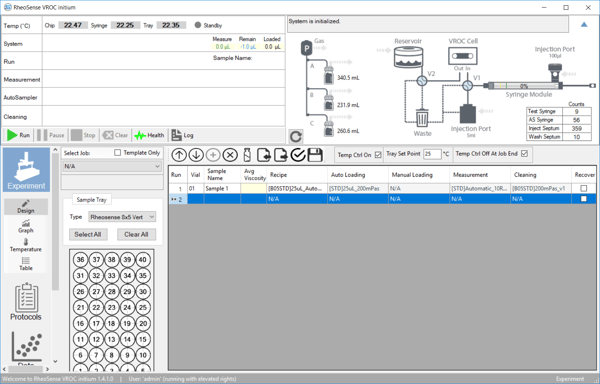 In addition to redesigning the UI, we have also added the ability to export databases. This will allow users to transfer their sample data from one device to another and continue their work on the second device. The ability to export databases will also allow user to use our analysis software, Clariti™, on a separate computer than the one the data was generated on.
Want to learn more about Clariti, and see first hand just how easy it is to use? Download our webinar to see a full tour on how to minimize your data analysis, protein and syringe designs for injectability, and also intrinsic viscosity!
If you are interested in upgrading or want to learn more about this software update you can also reach out to us at service@rheosense.com or at (925) 866-3802. We will be looking forward to hearing from you!