Excipients are a substance that is often added to protein formulations to serve as a medium for the proteins or active substance in the formulation. While commonly perceived as inert and just a supplement to improve the formulation or become a diluent, adding excipients have sometimes created a reaction of the ingredients in the formulation and according to the NPS Medicinewise article*, such reactions have resulted in various reactions in patients as well.

Excipients were first created to assist during the manufacturing process, improve storage capabilities, stability, and also efficacy. According to NPS Medicinewise, 90% of a product comprises of various excipients. It is quite clear as to the challenges formulations departments and formulation scientists face when selecting various candidates, excipients, and then formulating the ultimate product that will need to survive manufacturing processes all the while successfully improving the conditions of a patient.
As a result, it is extremely important to test your formulations to understand and have confidence. Read more through our new application note on how to monitor the viscosity of your buffers right away, analyze the impact of excipients on viscosity, and know the full details of your formulations to prevent any unexpected reactions, difficulty in stabilizing your formulations, and ultimately creating a effective and successful product.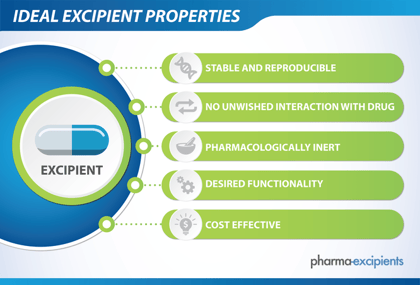 Picture linked from https://www.pharmaexcipients.com/pharmaceutical-excipients-some-definition/ (This image is the property of Pharma Excipients and their respective properties).

*"Pharmaceutical Excipients – Where Do We Begin?" NPS MedicineWise, www.nps.org.au/australian-prescriber/articles/pharmaceutical-excipients-where-do-we-begin.